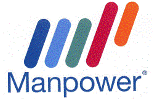 Administrative/Tax and Legal Assistant (m/f) at Manpower Luxembourg SA
Luxembourg
MANPOWER Luxembourg SA recruits for one of its clients, an international technology and industrial leader based in Kirchberg,
Administrative/ Tax and Legal Assistant (M/F)
1-year Temporary Contract
Key Accountabilities:
50 % Tax and Legal Department Support
-          Monitor, maintain and coordinate tax related legal documentation
-          Manage corporate filings within the responsibility of the tax team
-          Manage e- filing on the Portal
-          Act as primary contact with legal advisors, notary, etc.
-          Organize & coordinate legal administration of multiple projects
-          Monitor project milestones and project planning
-          Manage over allProject communication
-          Performs all other related and compatible duties as assigned
50% Administrative Support to the Team 
-          Responsible for incoming and outgoing mail; deal with telephone/email enquiries
-          Managing signature and follow up on documents
-          Photocopy and print various documents
-          Organize and store paperwork, documents and computer-based information
-          Create and maintain filing and other office systems
-          Keep diaries and arrange appointments,
-          Schedule meetings, agendas handling; Book meeting room and conference facilities
-          Liaise with staff in other departments and with external contacts
-          Organize travel & accommodation and prepare expense report for the Management Team
-          Manage accounts payable for the tax function: PO creation, Invoice approval & follow up
Profile:
-          Bachelor's Degree in finance, Law, Business Administration or similar
-          At least 2 -5 years' experience in a similar role, ideally gained as an in-house assistant or paralegal
-          Flexible approach but with a desire to meet targets and objectives
-          Highly motivated, hardworking, proactive and innovative
-          Good organizational and planning skills
-          Excellent verbal, written and interpersonal communication in English, any other language will be considered as an   asset
Interested in joining a company that assists you in your personal development?
If so, it's your chance! Apply now!