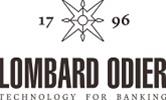 Business Manager (m/f) at Lombard Odier Europe S.A.
Luxembourg
Summary :
 
The Lombard Odier Europe (LOESA) Chief Operating Officer supports the LOESA CEO in the management and development of an efficient platform for its clients. As a member of the authorized management, the COO participates and chairs several governance committees and is responsible for various areas of the bank such as client registry, branch platform management, operations, life insurance activities, business risk management and others. In order to enhance his daily effectiveness, the COO is seeking a business manager who will collaborate with key stakeholders across the bank and assist to ensure a proper follow-up of all activities.



Key responsibilities :

Most notably, the Business Manager will:
prepare all governance committees of the COO, in particular the COO Operating Committee, Executive Committee or the participation to supervisory meetings such as the Board of Directors or the  LOESA Audit, Compliance & Risk
Manage the input of all relevant sources to present up-to-date, synthetized and accurate information for senior management perusal
Assist the COO in the day-to-day management of priorities and handle ad-hoc tasks on his behalf
Continuously maintain a proper log of decisions to ensure traceability, including minutes of COO chaired meetings
Participate to the oversight of the COO area activities
Become a sparring partner to peers in the management team and to the COO by proposing ideas to improve overall culture and efficiency of the team


Desired profile : 
Minimum 4 years' previous relevant work experience as a Management Consultant in the financial services industry, with a proven track record to solve complex problems and handle multiple tasks in parallel
Excellent analytical skills and the ability to synthesize complex information in concise messages
Ability to operate in a senior environment with good understanding of organization dynamics
Experience in coordinating work across multiple disciplines or organisations
Fluent written and spoken English and French, any additional EU languages will be considered as an asset
Excellent communication skills, ability to understand complex information and transpose it to the business environment
Can do' attitude and ability to work in an entrepreneurial, delivery-focused manner
The base location for this role is Luxembourg but may involve traveling to the other European offices of Lombard Odier Europe.