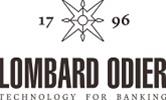 Business Risk Manager - Security & IT (m/f) at Lombard Odier Europe S.A.
Luxembourg
Summary :
 
The Lombard Odier Europe (LOESA) Business Risk Management team (BRM) supports LOESA Management in the execution of an effective risk management programme and ensure that Business Management owns its risks and controls at a first line of defence level, ensuring that all key risks within LOESA's activities and operations are identified, mitigated and monitored by an appropriate control environment that is in line with risk appetite. The role holder will collaborate with key stakeholders including Information Security Officer, Risk, Compliance, and Audit and will report to the Head of BRM Europe.
In particular, the BRM will:
Implement the first line of defence governance and control framework in compliance with the bank policies and standards
Support a robust IT risk management culture in activities aimed at identifying, preventing and minimizing IT & business risks
Perform review, control and monitoring of risks and challenge risk owners
Improve processes and ensure controls are mapped accordingly
Participate to the oversight of the outsourced IT activities
Perform supervisory controls on private banking activities
Key responsibilities : 

- Act as IT Officer for LOESA
Member of the Operating Committee Forum, the IT Officer is responsible for the IT function and is declared to the regulator as responsible for the function, with the mandate to:
Manage, execute and supervise the IT Outsourcing contract and monitor the related Key Performance Indicator (KPIs)
Manage and monitor the IT change requests
Supervise and monitor the IT Incidents and advise the impacted stakeholders accordingly
Review all IT access rights requests for Private Banking Europe and review all exception to policy Access Management
Ensure that IT platform complies with external regulation (e.g. GDPR)
Analyse and authorize all data extraction requests
Ensure a regular review of physical and logical access rights
 - Support the implementation of the risk governance & framework
Support the implementation of the supervisory oversight process including the supervisory controls framework and associated tasks
Contribute to the risk dashboard and reports pertaining to LOESA and communicate to management the key risk indicators (KRI) to enable an adequate risk reporting system and monitoring according to the risk appetite defined
Work with all business owners to ensure a culture of risk awareness and continuous improvement of the risk environment (taking into account the RCSAs, audit findings and operational incidents identified) is properly, understood and embedded across all aspects of the organisation
 - Control and monitor risks
Participate to the risk assessment process, development and execution of first line of defence supervisory control monitoring/testing to determine the effectiveness of controls (Private Banking & IT security controls)
Undertake monitoring activity and develop internal control plan to ensure that 1st line controls are adequately defined and performed
 - Improve processes and ensure controls are mapped accordingly
Follow up incidents (Operational and IT security incidents) and monitor them in the internal dedicated tool. Support the users in the root cause analysis and ensure that improvements measures are adequately defined, monitored, tracked and implemented
Follow-up on internal and external audit findings and track remediation actions by the audit point action owners
Ensure all data from Risk incidents/Audit findings are fed into the LOESA strategic process improvement initiatives


Desired profile : 
Minimum 8 years' previous relevant work experience as a Business Control/Risk Manager in the financial services industry, with a proven track record on IT control function
Strong analytical skills and the ability to synthesize complex information within a short period of time
Good understanding and knowledge of key enterprise risks (operational risks, financial crime risks, and regulatory risks) applicable to private banking and wealth management
Experience in coordinating work across multiple disciplines or organisations
Fluent written and spoken English and French, any additional EU languages will be considered as an asset
Excellent communication skills, ability to understand complex information and transpose it to the business environment
Strong leadership skills, can do' attitude and ability to work in an entrepreneurial, delivery-focused manner
The base location for this role is Luxembourg but may involve traveling to the other European offices of Lombard Odier Europe.