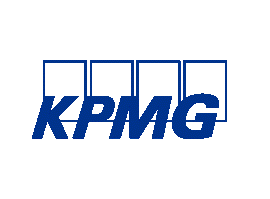 Experienced Consultants / Project Managers in Banking (m/f) at KPMG Luxembourg Société Coopérative
Luxembourg, Luxembourg 1855
The role and responsibilities

Within its Banking Transformation practice, KPMG is looking for Experienced Consultants / Project Managers who combine a sound understanding of banking operations and proven experience in the roll-out of IT and / or Business Transformation Projects in the banking sector. 

While leveraging on your past experience, you will join a KPMG team and you will take an active part in:
· The design of new offerings to our banking clients,
· The management and the mentoring of teams of junior consultants
· The delivery of various types of organizational and IT and / or Business Transformation projects, including, but not limited to, strategy and roadmap definition, customer experience improvement, digital strategy definition and implementation, operational efficiency, business process automation, new regulation implementation, banking systems' selection and implementation, project management & quality assurance, etc.
This is an intellectually challenging role, which requires a highly motivated individual who is proactive, confident, assertive and able to demonstrate drive with a positive and enthusiastic attitude. This is an excellent opportunity to progress in your career and join a leading global advisory firm.
 
The perfect candidate
You hold a Master's degree in Finance, Economics, Management, IT, Engineering, or any other related domain.
You can demonstrate between 4 and 8 years of experience in project management in Financial Services working for a Bank or for another Consulting Firm.
You have already been involved in IT or Business Transformation projects.
You have a good knowledge of selected banking activities and processes and main challenges faced by banks today.
You have strong analytical and interpersonal skills.
You have developed excellent presentation and communication skills.
You are fluent in English and French or German
Interested?

These are big shoes to fill: are you ready for the next step?
If your profile fits the above description, send us your CV and cover letter.