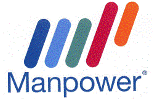 Financial Accountant M/W at Manpower Office People
Luxembourg
MANPOWER Luxembourg SAis recruiting for one of he's clients, a well-known Brazilian bank:
Financial Accountant(M/W)
Your mission:
 

Daily check of the G/L balance and P/L result and daily check of discrepancies generated by the accounting system

Preparation of daily/weekly reports to the senior management and to the mother company

Booking and follow up of all amortization/accruals of receivable, payable, suspense, banking charges

Reconciliation of Nostri and Transitory accounts on daily basis

Preparation, transmission, maintenance and follow up of VAT and income tax

Preparation of monthly mandatory reports to BCL (monthly, quarterly and yearly basis)

Support and centralization of the information related to short and long forms and to reconciliation (LUXGAAP(IAS-IFRS)

Generation, input, controls of regulatory reporting software (FRS GLOBAL)
Skills/Qualifications
Over 3 years of experience in

similar experiences

Bachelor degree in

accountancy or economics

Flu

ency in Portuguese and English, French will be an advantage

Communications skills;

Self-motivation, Team player with a high level of integrity and self-discipline;
Interested in joining a company that assists you in your personal development?
If so, it's your chance! Apply now!
 
Only applications meeting the criteria above will be considered and treated confidentially.