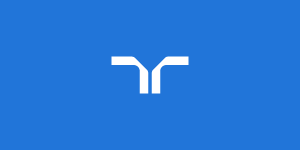 Fund operations and payments specialist Italian/Russian speaker (m/f) from Randstad Luxembourg
Luxembourg
We are looking for one of client specialized in microfinance for a 6 months contract with hiring options a :
Fund operations and payments specialist Italian/Russian speaker (m/f)
Subject to the workload per area, main tasks are related to the issuance of bonds and payments/treasury, among other operational and administration tasks.
In relation to the bond issue process, mainly:
·        Provide support to sales team and investors of the Funds on a day-to-day basis.
·        Process new potential investors' information and update the database of investors of the funds.
·        Liaise with investors and banks to process bonds issues, providing and collecting all necessary information to/from investors and banks in relation to bonds issues; daily follow up and update of the database of issued bonds and bonds pipeline.
·        Daily follow up on receipt of cash from investors subscribing in the funds and register cash receipts in the bonds list database.
·        Provide weekly and monthly regular reporting according to the internal specifications on the sales activity of the Funds.
In relation to the payments process, mainly:
·        Support the team with the review of incoming invoices for the office and cross-check with related agreements/contracts.
·        Calculation and payment of fees.
·        Execute payments and transfers; maintain updated the database with requested/executed payments.
·        Daily follow up on liquidity status of the different bank accounts.
·        Proactively follow-up on the day-to-day operational problems and questions in a customer focused approach.
Qualifications:
Degree in business administration, accountancy, law or similar.
Required:
·        Previous experience of 1-2 years in the financial sector (funds, banks, insurance companies) or similar.
·        Good command of Microsoft Office.
·        Working experience in an international environment is an asset.
·        Good team player and hands-on approach.
·        Very good command of English and Italian or Russian .French is desirable, but not essential.