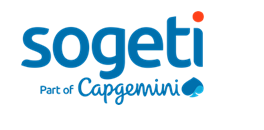 Information Security & Risk Officer (M/F) at Sogeti Luxembourg SA
Luxembourg
SOGETI is looking for a Security Officer to join its Client based in Luxembourg, in the financial sector.
As a key member of this human-size team, you will work closely with the Risk Manager, in a friendly work environment right next to the town with all amenities (shops, restaurants & public transport).
You will also have the unique opportunity to gain experience with the shared technical knowledge of your futures colleagues, for prestigious clients, in the cyber security field.


Your challenge/your responsibilities:
You will redesign security controls following the new European Central Bank (ECB) standard;

You will manage different projects as part of General Data Protection Regulation (GDPR) implementation;

You will implement new controls to reach the goals establish by the Client;

You will manage projects implementing a software to control the high privileged access (admin user, root…);

You will manage the whole projects for the implementation of a database access controlling system;

You will manage all information and operational risk (analysis, mitigation plan, implementing solutions, reporting);

You will follow mitigation plans for risks detected by audits and pentests and therefore interact with internal and external audit;

You will create and maintain accurate documentation (architecture design, standards and procedures) to ensure the enforcement of security document;

You will continue to develop skills, knowledge and ability to improve processes and procedures, and keep updated on trends and developments in the industry. This included meeting annual personal development goals.


Qualification/ Technologies :
Experience in Privileged Access Management (PAM) solutions (e.g. CyberArk);

Software expertise (e.g. Imperva, Balabit, Varonis);

Experience with databases (e.g. SQL Server, PostgreeSQL, Oracle);

Experience with LDAP and directory services, application servers, operating systems and network infrastructure;

Experience in creating MS Visio diagrams and workflow specs;

Prior experience with PKI solutions would be an asset;

Positive can-do attitude with a mature and professional approach;

Excellent verbal communication and customer service skills;

Ability to solve complex problems while effectively communicating technical concepts;

Fluent in English and French.
Education :
5+ years university degree in IT and 5 to 10 years of professional experience; or any equivalent combination of training, education and experience that demonstrates the ability to perform the duties of the position.