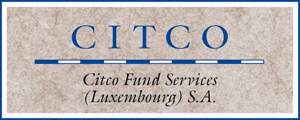 Intern - AML at Citco Fund Services (Luxembourg) S.A.
Luxembourg

Intern - AML - 3 Months (June - Aug 2020)

Luxemberg

About Citco

Citco is a global leader in fund services, corporate governance and related asset services with more than 7,000 staff across 80 offices worldwide. With more than $1 trillion in assets under administration, we deliver end-to-end solutions and exceptional service to meet our clients' needs.

About the Team & Business Line:

Fund Administration is Citco's core business, and our alternative asset and accounting service is one of the industry's most respected. Our continuous investment in learning and technology solutions means our people are equipped to deliver a seamless client experience.

As a core member of our Investor Services team, you will be working with some of the industry's most accomplished professionals to deliver award-winning services for complex fund structures that our clients can depend upon.

Your Role:

You will…


Scanning physical files to digital format
Saving and archiving digital client files in a coherent and logical fashion
Archiving physical files at a predetermined offsite location
Adhering to a strict naming policy to ensure document retention
Coordinating with team members the archiving of correct files

About You:

You will have…


Good communication skills, fluency in English
Excellent teamwork with all members of Investor Relations team
Outstanding attention to detail
Analytical skills

Our Benefits

Your wellbeing is of paramount importance to us, and central to our success. We provide a range of benefits, training and education support, and flexible working arrangements to help you achieve success in your career while balancing personal needs. Ask us about specific benefits in your location.