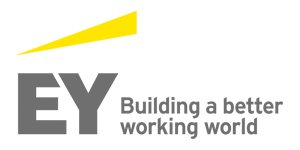 International tax and transaction tax Managers / Senior Managers (m/f) at EY
Luxembourg
At EY, we support you in achieving your unique potential wherever you are in the world - both personally and professionally. We give you stretching and rewarding experiences that keep you motivated, working in an atmosphere of integrity and teaming with some of the world's most successful companies. And while we encourage you to take personal responsibility for your career, we support you in your professional development in every way we can. You enjoy the flexibility to devote time to what matters to you, in your business and personal life. At EY, we know it's your point of view, energy and enthusiasm that make the difference.
Does your expertise lie in providing tax advice in relation to mergers and acquisitions, fund structuring, transaction advice and international tax questions relevant to key global players in the real estate or private equity sector?  Would you like to be part of a multicultural environment dedicated to delivering quality service and solutions to a multinational client base including high end PE houses?  Then we would like to hear from you. 
In order to support the growth of our team reflecting the increased importance of Luxembourg, we are currently looking to recruit a dynamic experienced professional
International tax and transaction tax Managers / Senior Managers (m/f)
Scope of the role: 
 
As part of the team, you will provide tax expertise to asset management clients and multinationals, encompassing:
Advice on international tax implications for multinational companies in relation, but not limited, to mergers, acquisitions and restructurings including due diligence, transfer pricing and tax modelling;
International tax and strategic transaction advice;
Fund structuring services;
Post completion tax advisory services.
Your responsibilities:
As a member of our team, offering a multidisciplinary approach to our clients, you will demonstrate a breadth of experience and a depth of understanding of complex tax concepts enabling you to: 
Grow and develop as a tax professional in a dynamic and changing tax landscape;
Develop and manage key client relationships;
Provide key tax insights for acquisitions and divestures, drive restructuring aspects and make recommendations accordingly;
Participate in structuring large transactions and restructurings as part of a multidisciplinary team;
Develop relationships with the clients and within the worldwide EY network.
Your profile:
you hold a university degree with at least 5 years relevant experience in International Taxation;
you display excellent commercial, management and organizational skills, including strong writing, research and analytical skills;
you are fluent in English, any additional language such as German or French would be considered as an asset;
you will be comfortable in multicultural environments built on a shared culture of team spirit, mutual respect and openness.