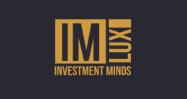 Investment Risk Analyst - Mutual and Hedge Funds at Investment Minds Luxembourg
Luxembourg
Description:


Investment Risk Analyst - Mutual and Hedge Funds
Our client is one of the most renowned banks in Luxembourg. They are looking for an experienced Investment Risk Analyst to join their risk team. You will have a chance to work in a multinational environment driven by excellence and innovation. You will get an exposure to a diverse range of hedge and mutual fund from market, liquidity, counterparty and credit risk perspective. Our client offers stable work environment, attractive package and work-life balance.
Key Responsibilities:
Produce and review counterparty, market, credit, liquidity, compliance and operational risk reports for Mutual and Hedge Funds
Work closely with Investment Advisers local risk teams and Investment Management/Advisers delegates
Provide oversight of the risk policy for Luxembourg/Irish fund regulations with regards to Mutual and Hedge Funds
Support Investment Advisers on monitoring investment restrictions limits at fund level
Perform assets eligibility assessments
Provide support Conducting Officers in their decision making process
Key Skills:
University/master degree in Business/Economics/Finance/Risk Management;
A minimum of 4 years relevant professional experience in Mutual / Hedge Funds industry or in a Management company with focus on Investment Risk Management
Understanding of risk measurement (VaR, liquidity risk measures, tracking error, duration, etc.)
Good technical skills in financial risk management
Knowledge of financial instruments
Strong analytical and communication skills
Knowledge of mutual and alternative investment funds risk management
Understanding of European risk regulatory environment
Well organized and self-autonomous
Good team player
Good IT skills, VBA/SQL an advantage
Fluent English is mandatory, other languages an advantage
What we offer:
Excellent working environment
Attractive salary package
Multinational environment
Clear career path
Please contact and send your CV to contact@imlux.lu

Attractive salary, discretionary bonus, meal vouchers, pension plan, private healthcare etc.