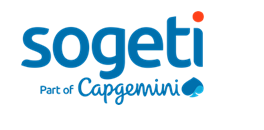 Java Developer – French Speaking at Sogeti Luxembourg SA
Luxembourg
SOGETI is looking for a Java Developer to join our company.
As part of the Digital department, you will participate in the Software Development lifecycle of a project on client premises.
Joining SOGETI means taking a giant leap forward in your career, working with the Best & Brightest that will support your talent while you engage in some of Luxembourg's most innovative projects.
Consultants can work with a variety of different customers, tools and methodologies; something that would otherwise take many years to gain.
Your challenge:
Interface with key skate holders and apply your technical expertise across different stages of the development lifecycle including:

Analysis & Backlog definition;
Solution design;
Development;
Testing;
Implementation;

Follow Agile development best practices as well as DevOps enabling practices such as Continuous Integration and Continuous Deployment to improve overall execution speed and product quality;

Follow security best practises such as OWASP;

Create and maintain accurate documentation;

Continue to develop skills, knowledge and ability to improve processes and procedures, and keep updated on trends and developments in the industry. This included meeting annual personal development goals.
Skills & Requirements
Qualification/ Technologies:
Experience in Application Design using design principles, patterns and best practices;
Experience in Enterprise Application Development using Java & JEE technologies;
Experience in developing SOAP based and RESTful Web services;
Experience in Spring framework;
Experience using tools like GIT, Eclipse/IntelliJ;
Experience in JAVA 8 and higher;
Experience in CI/CD pipelines such as Jenkins;
Experience in front-end development such as Angular or React.js would be an asset;
Experience of the SCRUM methodology would be an asset;
Experience in security best practices such as OWASP would be an asset;
Positive can-do attitude with a mature and professional approach;
Excellent verbal communication and customer service skills;
Fluent in English and French.
Education:
3+ years university degree in IT and 3 to 5 years of professional experience; or any equivalent combination of training, education and experience that demonstrates the ability to perform the duties of the position.