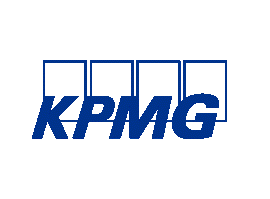 Junior Advisers for our Funds Registration / Distribution Services (M/F) at KPMG Luxembourg Société Coopérative
Luxembourg, Luxembourg 1855
Junior Advisers for our Funds Registration / Distribution Services (m/f)
To support our growth, KPMG Luxembourg is looking for forward-thinking and passionate people to make a difference to our clients, people and communities.
As a leading consulting firm, we know that our strength and capability come from our people, their experiences, culture and background.

About the team and responsibilities
 
Our Funds / Registration Distribution is a service, within Investment Services. It provides asset managers with a complete service for the approval process for initial fund registration, preparing the file for submission to
foreign authorities, provides also regulatory watch to the clients.
As part of our team, you will:

•Assisting clients in the registration of funds in cross border jurisdictions;
•Liaising with regulators, lawyers, clients and third party service providers;
•Researching on the cross border notification procedures in EU and non EU countries
•Dealing with the administrative modalities of funds registration by controlling the compliance with regulations, ensuring a high level of accuracy and respecting deadlines and procedures.
•This role requires a highly motivated individual who is proactive, confident and assertive, able to demonstrate drive with a positive and enthusiastic attitude.

The perfect candidate

•You hold a degree in Finance, Business Administration, Economics or Foreign Languages.
•You have between 0 and 2 years' experience
•You are keen to learn and want to develop your technical expertise.
•You have excellent writing skills.
•You display good organizational skills and can work to deadlines.
•You are a strong team player and client-driven.
•You are fluent in English, French and/or German.

If you share our values and vision, we will be delighted to welcome you on board! You will have a unique opportunity to fully exploit your potential and boost your career. We are committed to developing our people.

By submitting your resume and application information, you authorize KPMG to transmit and store your information in the KPMG recruitment database, and to circulate that information as necessary for the purpose of evaluating your qualifications for this or other job vacancies.

KPMG is an equal opportunities employer. We believe passionately that employing a diverse workforce is central to our success. Our recruiting decisions are based on your experience and skills.