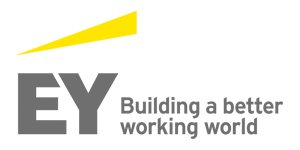 Junior Audit Data Analyst as of Sep 2019 (m/f) at EY
Luxembourg
EY is a global professional services organization providing advisory, assurance, tax and transaction services. We are committed to doing our part in building a better working world for our people, our clients and our communities. And we are united by our shared values and a dedication to delivering exceptional client service.
At EY, we support you in achieving your unique potential wherever you are in the world — both personally and professionally. We give you stretching and rewarding experiences that keep you motivated, working in an atmosphere of integrity and teaming with some of the world's most successful companies. And while we encourage you to take personal responsibility for your career, we support you in your professional development in every way we can. You enjoy the flexibility to devote time to what matters to you, in your business and personal life. At EY, we know it's your point of view, energy and enthusiasm that make the difference.
Assurance gives organizations and their investors the confidence that the results they report give a true and fair picture of their business. As an assurance professional at EY, you'll work in a high-performing and inclusive environment that offers you great opportunities to develop an interesting and fulfilling career, wherever you are in the world. You will work in multi-disciplinary teams to handle complex issues and resolve challenges for leading companies. We'll support you in your professional development so you achieve your potential. At EY, we know it's your point of view, energy and enthusiasm that make the difference.
In order to continue the expansion of our Assurance Department, we are currently looking to recruit as of September 2019:
Junior Audit Data Analyst (m/f)
In response to a fast changing business environment, we are seeking Junior Audit Data Analysts to enhance our Assurance team. This role offers you the unique opportunity for quick onward career progression while working with a broad range of clients across a number of sectors.
Your responsibilities:
 
You will support data capture, extraction and analysis by setting up databases or relevant systems for the Assurance services.
You will work on different legal audit projects in the different industry sectors in order to get a better understanding of the specific work challenges
For each audit engagement, you will be integrated within the financial audit teams. You will perform data analytics procedures as part of the financial audit engagements.
You will assist in the development of new audit tools such as robotics process automation
You will have a chance to get an insight on our different industries: commercial & public sector, investment funds, insurance sector, banks, private equity and real estate sector.
Your profile:
You hold a University degree in Business Informatics, Information Systems, Statistics/Maths or other appropriate academic majors.
You are interested in the connection between IT and finance (and ideally have basic understanding of accounting principles)
You are interested in process and system efficiency, IT controls, transforming the way technology supports organization to increase their performance and maximize their return on investment.
You have a sound knowledge of SQL, Power BI
You are familiar with concepts of process mining, data warehousing, ETL
Knowldege of R, Python is a strong advantage
You are organized, flexible and able to manage several tasks.
You are proactive, eager to learn and grow, and with strong communication and interpersonal skills
You are fluent in English. German and/or French will be preferable with any additional language being an advantage.
We offer you:
To be among the first to participate in the development of a new innovative audit tools
A chance to get a profound understanding of the financial world
A friendly yet challenging work environment.
An attractive salary and benefits package.
On-going training.
An international environment full of challenges and development opportunities.