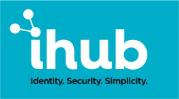 Legal Advisor m/f - Part Time at I-HUB S.A.
Kayl
i-Hub S.A. is a Luxembourg based company set-up to provide a technology-based KYC solution to the financial and non-financial sectors.

We are currently looking to recruit a Legal Advisor – part-time (m/f)


Your responsibilities:


The Legal Advisor will work on multiple projects and will be in charge of i-Hub's legal and regulatory compliance, side by side with the Compliance Officer. The Legal Advisor will:
Draft and negotiate commercial agreements
Provide the management with regular advices on legal and regulatory issues
Regular contacts with the authorities
Liaison between all teams, client and providers
Work delivery on time
Your profile:
Master degree is a minimum
Good knowledge of contract law, AML/KYC processes and data protection rules
Successful experience as a legal advisor in the financial sector if possible
Autonomous, dynamic and proactive person
Innovative mind-set and good organisational skills
Strong communication and adaptation skills to the various co-workers and to new business developments
Good understanding of operational needs and constraints
Ability to manage several projects at a time and to make things happen
Excellent communication and influencing skills both in written and oral English and French, any other language will be considered an asset.
Your response:
If you are interested in this position and you would like to find out more about this role, please send us your file (resume + cover letter in English) by applying at the following address: recruitment@i-hub.com – Your application will be treated with the strictest confidence.
Please note that regarding i-Hub's obligation to implement internal control procedures as a PFS support company, you will be asked to provide us with a copy of your criminal records (Bulletin N°3) during the recruitment process.