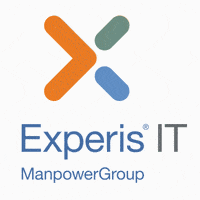 Oracle Database Administrator at EXPERIS LUXEMBOURG
Luxembourg
Oracle Engineer
Job description
We are looking for an Oracle DBA to help maintain, and troubleshoot our client's infrastructure. You will be part of a talented and multilingual team of engineers that demonstrates superb technical competency, delivering mission critical infrastructure and ensuring the highest levels of availability, performance and security for a large-scale datacenter. Qualified engineers will have a background in IT, computer systems engineering, or systems engineering and analysis.
Responsibilities
- Install, configure, upgrade and troubleshoot Oracle databases, Oracle Grid Infrastructure
- Performance tests and tuning
- Maintain and amend procedures and internal documentation
- Reporting to TL and/or management team
- Write and maintain custom scripts or identify tasks to be automated to lower the human intervention time.
- Participate in meetings and training related to EC environment
- Participate in shifts and 24/7 oncall rotation
- Liaise with other technical teams for problem resolution
- Close work with customers
Requirements
- Oracle GI 11.2,12.2,19
- Oracle RDBMS 11,12,19
- Oracle ASM
- RedHat Linux 6,7
- OEM, OID and CMAN, MySQL,PostgreSQL knowledge good to have
- Experience with monitoring system
- Experience with shell scripting
- Ability to work as part of team and independently