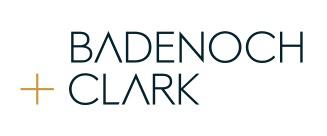 Recruitment Consultant at Badenoch + Clark
Luxembourg

Do you want to join a business where you can develop your entrepreneur mind-set and are ready to run your own client portfolio?

At Badenoch + Clark, we choose to look at your motivation to succeed and your commercial acumen. Working in a team of professionals, you will have the potential to project manage your portfolio of clients, interview quality candidates and network at a professional level.

In other words, you might be early in your career or already an experienced professional, and this is certainly an opportunity where we can put you on the right career path.

What we offer:

● Expertise on the local market
● Great Workplace 2019
● Inspiring managers
● High-quality trainings
● Growth opportunities

About Badenoch + Clark

Badenoch + Clark is part of the world's leading HR solutions provider, The Adecco Group, a Fortune Global 500 Company, present in over 60 countries and territories around the world. In Luxembourg we work closely with over 100 colleagues in two other premier brands; Adecco Luxembourg and Ajilon.

We help top candidates enter some of best industries in Luxembourg. Our focus is on our candidates, which sets us apart from other search agencies. Present in Luxembourg since 1980 and existing in eleven countries, we are a market leader in our field.

Our team is a close group of experienced recruitment professionals, some of whom have worked in various businesses. You will often find us out socialising, attending concerts, running, swimming, hitting the gym, travelling or doing a little retail therapy!

About the function

You're going to help leading organisations to find top talent for their most important functions, from start-ups to multinational companies. You'll speak to all your candidates face to face to understand their experience and wishes, so you can direct them when their dream job comes along. We have been working together for years with most of our clients, so we know exactly who'll fit best.

You'll work independently or in a team, consisting of high potential and experienced people. On a daily basis we have new job opportunities to fulfil, so you can quickly work on your own (but of course you won't be completely thrown into the deep!). You will learn skills such as interview techniques, project management and networking with the top influencers.

Do you want to be part of smart and fun team, while laying the foundation for your career path?
If so, please send your cv to

info@badenochandclark.lu

. CONFIDENTIALITY ASSURED.

Always go further.