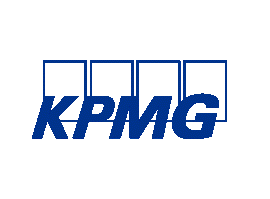 Robotic Process Automation (RPA) Developer at KPMG Luxembourg Société Coopérative
Luxembourg, Luxembourg 1855
To support our growth, KPMG Luxembourg is looking for forward-thinking and passionate people to make a difference to our clients, people and communities. As a leading consulting firm, we know that our strength and capability come from our people, their experiences, culture and background.
We are looking for an experienced RPA developer to join our Advisory department, which is providing tailor-made solutions in an innovative environment.
KPMG Advisory is about defining and implementing solutions to help clients solve their strategic challenges.
About the team
You will play a key role in supporting our clients in their transformation journey. You will be a trusted partner and help clients with the challenges they are facing, while leveraging your extensive RPA experience.
We are convinced that we best serve our clients interests when they can access the wider KPMG team; therefore collaboration with KPMG colleagues is at the core of everything we do. This gives you an excellent opportunity to build and expand your own network and better serve the interests of our clients.
Last but not least, growing a team of passionate professionals and actively participating in the performance management of less experienced advisers will give your leadership skills further exposure.
Job purpose
Within the Lighthouse team, you will be able to leverage your knowledge to transform the way technology supports organizations to increase their performance and maximize their value. Doing so, you will automate business processes, support identification of process optimization opportunities and provide input on infrastructure set-ups.
Major duties and responsibilities
You will have the ability to grow quickly in a challenging and fast moving environment, where you will be given significant responsibilities but also the opportunity to contribute your ideas to support our clients in their innovation strategy and their search for operational excellence.
This is a challenging role, which requires a highly motivated individual who is really analytical, organized, proactive, assertive and able to demonstrate drive with a positive and enthusiastic attitude. This is an excellent opportunity to progress in your career and join a leading global advisory firm.
Requirements to access to this function
Education requirements: Master degree in computer science, or any other IT related domain

Minimum 3 years of relevant experience

Fluent in English (French or German as second language is mandatory to be considered)
Knowledge / Technical Skills
You can demonstrate experience with hands-on development in one or more of the market leading RPA platforms (BluePrism, UiPath, etc.).

You are particularly talented in mapping business processes into automation logic.

You are able to program in C# or VBA

You have strong analytical skills, as well as excellent presentation and communication skills.
You are an effective team player and able to demonstrate management skills? Then, don't be shy and dare to apply!
If you share our values and vision, we will be delighted to welcome you on board!  You will have a unique opportunity to interact effectively and in diplomatic manner across all levels of the organization.
KPMG is an equal opportunities employer. We believe passionately that employing a diverse workforce is central to our success. Our recruiting decisions are based on your experience and skills.