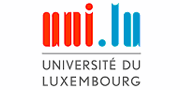 SAP BI Solution Architect (M/F) at Université du Luxembourg
Esch sur Alzette, Luxembourg L-4365
The University of Luxembourg is a multilingual, international research University.
The University of Luxembourg is looking for a:
SAP BI Solution Architect (M/F)
Réf : 50014400
Fixed-term contract, 24 months
Full time (40 hours/week)
Employee status
Your Role
The University of Luxembourg is currently looking for a SAP BI Solution Architect to support successful implementation of BI reporting and dashboarding environment.
As BI Expert, the candidate will be responsible for the BI architecture, implementation and roadmap. SAP being the main source of information, a deep understanding of the SAP ecosystem and processes is a must.
Reporting to the SAP Competence Center team leader, he/she will advise on the technological evolutions and support the reporting environment migration / integration.
The preferred candidate has good communication and interpersonal skills as there will be a close cooperation with various users and stakeholders of the system, particularly in the gathering of requirements. The ideal candidate has a proven track record of having led and worked in similar projects, missions and environments.
Activities
Interact with and support the Business Departments (Procurement, Finance, Research,…) teams with their needs
Collaborate with the SAP CC teamleader to ensure consistent SAP architecture and roadmap
Provide guidance in the design of the SAP BI architecture
Work with the SAP CC team on day-to-day support for SAP-users
Ensure analysis and improvement of existing sources of data, dashboards, reports
Foster innovation in the data architecture
Assist in facilitating and gathering/documenting requirements and developing design specifications
Act as the technical contact on SAP application integration issues that fall within assigned area
Act as a liaison between internal technical and functional teams as well as external service providers
Attend SAP systems related technical conferences and seminars as designated by CC teamleader and brief project team members on new developments
Ensure user adoption through appropriate communication, training and documentation
Profile
Master's degree in Computer Science,Finance & Accounting or equivalent
At least 10 years' experience with SAP BI modules and proven track record of similar missions
SAP BW architecture deep knowledge, SAP BO frontend tools mastery
Good understanding of data architecture trends and evolutions
SAP BPC or equivalent planning tools expertise
Other reporting tools is a plus
Experience with other modules of the SAP ecosystem
Programming skills including ABAP expertise and knowledge of JAVA is a must
Ability to translate functional specifications into technical design documents, provide estimates and deliver the desired functionality
Self-starter, flexible and excellent team player who is able to work collaboratively with and through others
Ability to take charge and deliver results with a minimal supervision
Able to navigate in a multicultural environment and able to establish and maintain strong relationships
Able to work effectively at all levels in the organisation, including key stakeholders
Fluent in English and French, knowledge of German will be an advantage
Outstanding communication skills
Project management skills

We offer
You will work in a dynamic international environment.
If you are interested in a new challenge with our University, please send your application online by 31/08/2019.
All applications are treated in strict confidence. The University of Luxembourg is an equal opportunity employer.
Link: http://emea3.mrted.ly/28jbj