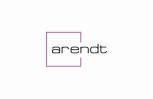 Security Operations Engineer at Arendt
Luxembourg, Luxembourg L-2082
Arendt & Medernach is the leading independent business law firm in Luxembourg. The firm's international team of more than 350 legal professionals represents Luxembourg and foreign clients in all areas of Luxembourg business law from its main office in Luxembourg and representative offices in Dubai, Hong Kong, London, Moscow, New York and Paris.

Our service to clients is differentiated by the end to end specialist advice we offer, covering all legal, regulatory, taxation and advisory aspects of doing business in Luxembourg.

Our firm advises international and domestic clients in all areas of business law relevant to their business activities, ranging from fund formation, banking, insurance, private equity and real estate to corporate and tax matters.

To be based in our Luxembourg office, we are looking for a:

Security Operations Engineer (m/f)

As part of our Information Technology & Robotics team (hereafter "IT&R"), you will be responsible for following, maintaining and deploying effective Security Solutions for Arendt.

Your role:
Help Arendt build functional systems that improve customer experience and improve general security level of the IT&R solutions and infrastructures;
Analyze logs and other data to identify, investigate, and manage security threats;
Manage security infrastructure components (on prem/Cloud);
Install and configure security solution components in scope of best practices;
Perform system maintenance;
Monitor system availability and performance;
Provide technical support (Level 2) / (on-call support);
Document IT architecture and operations processes related to subject;
Automate operational processes related to security building blocks.

Your profile:
You hold a Bachelor degree or a Master degree in business informatics, information/security systems or related field;
You have a minimum of 3 years of experience as a Security Operations Engineer;
You have strong interpersonal and communication skills with a customer-oriented mindset;
You have problem-solving skills and proactive attitude;
You are organized, dynamic and able to work independently or as a team;
You have a perfect command of English and French, both spoken and written;
You have the ITIL Foundation certification;
You have a passion for technology and a drive for innovation.

Technical skills:
Firewalling
VPN
Proxies
Remote Access
PKI
Security monitoring
Vulnerability management
Identity and Access Management
Antivirus, Anti-Malware solution Management
Microsoft Windows Network 2003->2018
Linux server management
You have experience in VMware v Sphere 6 and View administration
Knowledge of the following technical skills will be considered as an asset :
Network
Splunk
O365
Server and desktop Hardening
Azure / work on hybrid infrastructures (On prem/Cloud)
Security standards (ISO 27001, … )

We offer:
An entrepreneurial working environment giving priority to team work;
A challenging role within a renowned organisation;
A multicultural environment where we promote diversity, talent & ideas;
The ability to work and interact with a wide variety of specialists;
Internal trainings and career development.

Interested?
If you are interested in this job opportunity, we are looking forward to receiving your application.  
All applications will be treated confidentially.


Employee Events
Gym Memberships
On Site Cafeteria
Concierge Services