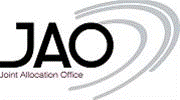 Senior Accountant at Joint Allocation Office
Luxembourg, Luxembourg 1273
 

Joint Allocation Office (JAO) is a service company that facilitates the electricity market by organising auctions for cross border transmission capacity.  The company hosts auctions of transmission rights on annual, non-calendar annual, half-yearly, quarterly, monthly, weekly, weekend, daily and intra-day basis on the internal electricity market of the European Union. We are servicing 25 Transmission System Operators, more than 320 registered companies and more than 1200 active users. We operate across 77 borders on the horizon of 19 countries in the European Union.  If you are willing to become a part of the international, dynamic and highly professional team, and if your qualification and experience match our requirements, do not hesitate to send us your application.

Job description:



Description

Reporting to the Finance Manager and member of the Finance team, the Senior Accountant will be involved in the overall accounting of the company.

The Senior Accountant works autonomously and in particular close contact with the Controlling department and the Finance Manager. The Senior Accountant will also be able to represent the company towards external parties.

The position requires an experienced accountant and bookkeeper willing to support all accounting tasks and junior members in the team. As one of senior members of the Accounting Team, the Senior Accountant is able to set a good example, train new accountants and assist more junior members of the team in their day to day work and professional development.

 



Responsibilities



Key Activities for this position:


Filing of monthly, yearly VAT returns and preparing working documents for Tax declarations;
Handling annual corporate tax with external consultant;
Handling other tax issues incl. EC sales lists and residence certificates;
Handling of information to federal administration (STATEC reports, FEDIL etc.);
Handling of the periodic closing activities and managing the inputs required for the closing;
Support the team members in their day to day work and professional development
Report on professional performance of the team members to the Accounting Team Leader and the Finance Manager;
Accounting activities (Accounting from A to Z, Fee calculations, Monthly invoicing process, Processing payments and preparing bank transfers including bank reconciliations, Handling bookkeeping of AP/AR, Fixed asset management, Following up on bank accounts and contact with the bank)
Single point of contact for Accounting questions from external stakeholders (MPs and
TSOs) and internal stakeholders (Operations);
Participating in financial projects as required;
Ad hoc investigations;
Performance of corrections;
Assisting in the annual audit.
Seeked profile:



Must Have Requirements


Degree Education Level in Accounting/Finance (3 years after A-Level);
Fluent in English with excellent written and spoken skills;
Minimum 5 years' experience in similar position in Luxembourg
Knowledge of and experience working with SAP-FICO on a day to day basis is a must-have;
Able to multi-task and to work independently;
Proficient in MS Office, most particularly in Excel.
Service and customer oriented;
Able to structure work logically and efficiently;
Able to deliver work of a high standard with attention to detail;
Able to execute several tasks under strict deadlines;
Proven analytical and problem-solving abilities;
Dynamic, flexible and reliable;
Excellent communication and organizational skills.


Nice To Have Requirements




Able to work autonomously and in a team;
Good interpersonal skills;
Open-minded and proactive;
Good level of French;
Knowledge of the energy markets.
We offer:




13th month
Health insurance
Pension plan
Public transportation allowance or parking tickets
€50 per month for sport
5 additional holidays
Lunch vouchers (€10.80)
€1000 training allowance per year