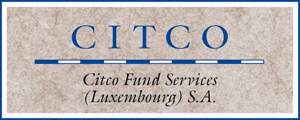 Senior Accountant (Structured Finance) at Citco Fund Services (Luxembourg) S.A.
Luxembourg

Senior Accountant (Structured Finance)

Luxembourg

About Citco

Citco is a global leader in fund services, corporate governance and related asset services with more than 7,000 staff across 80 offices worldwide. With more than $1 trillion in assets under administration, we deliver end-to-end solutions and exceptional service to meet our clients' needs.

About the Team & Business Line:

For over 75 years Citco has developed an ethos of service excellence and partnership in corporate fiduciary and administration that our clients rely upon. Through our global office network we provide a full suite of corporate administrative services to set up, administer and maintain corporate entities throughout their life cycle.

Working with our Structured Finance team, you will support the ongoing administration and governance of a large portfolio of Luxembourg client-companies involved in private debt, real estate and debt capital markets (securitisation) transactions from an accounting and financial reporting perspective.

Your Role:


You will ensure the preparation and finalization of periodical financial statements/reports in accordance with defined accounting standards, formats, procedures and (local) legislation in order to report accurately and timely;
You will ensure that required documentation is timely arranged for execution and filed with regulating authorities as well as that payment obligations are met to ensure that client legal entities are in good standing;
You will ensure comparing and checking completeness of all (external) supporting documents to solve possible discrepancies (reconciliation);
You will review legal and administrative documentation and provide feedback for improvement, change, or external review if needed in order to guarantee correct delivery and quality of the work;
You will liaise with clients and assist them on (local) legal, tax and administrative issues and relevant developments, recognizing when external expertise is required in order to contribute to the needs of the clients and build long-term business relationships;
You will maintain and develop multiple business relations with clients - and/or other (internal/external) stakeholders, inform on relevant changes and share information in order guarantee a satisfactory level of long-term relationships and services;
You will follow existing work standards and procedures and properly use internal/external systems (e.g. internal time billing and CRM system) and propose improvements in order to ensure a high quality service;
You will coach and develop junior accountants within the team so that they further develop and grow within their roles.
About You:
You are a graduate in the field of accounting or finance, nearly qualified ICSA, ACCA or equivalent;
You have 3-5 years post qualification experience in a similar position gained within a corporate services provider, substance office or law firm in Luxembourg;
You have previous exposure to private debt or real estate or debt capital markets (securitisation) transactions;
You are highly organized and accurate, self-motivated and eager to take ownership of the transactions;
You are able to multi-task while managing with the account manager unforeseen urgencies as and when they arise;
You able to set priorities, flexible and ability to thrive under pressure and cope with tight deadlines;
You have good knowledge of Microsoft Office package;
fluent in English and French (German would definitely be a valuable asset);

Our Benefits

Your wellbeing is of paramount importance to us, and central to our success. We provide a range of benefits, training and education support, and flexible working arrangements to help you achieve success in your career while balancing personal needs. Ask us about specific benefits in your location.