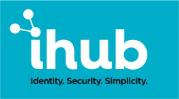 Senior Business Analyst m/f at I-HUB S.A.
Kayl
i-Hub S.A. is a Luxembourg based company set-up to provide a technology-based KYC solution to the financial and non-financial sectors.

We are currently looking to recruit a Senior Business Analyst m/f


Your responsibilities:

The Senior Business Analyst will help the business implement technology solutions in a cost-effective way by determining the requirements of a project. In this role, once an IT project has been initiated, you will be the link between Business and ICT for all project requirements during the analysis phase.
You will be maximizing the value of the product resulting from the work of the Development Team
Clearly expressing Product Backlog items
Optimizing the value of the work performed by the Development Team
Defining, planning and documenting the business processes and functional requirements for technology initiatives
Developing and documenting Business use cases
Ensuring that the technical solutions developed meet the business needs
Interacting with technical software architect and developers to ensure the system is properly implemented from a business and functional perspective
Participating to the testing phases
Providing assistance in the creation of system documentation and user manuals
Your Profile:
Excellent IT exposure gained through several years working experience within the fund industry
A solid business analysis and project experience, covering several business areas
Outstanding analytical skills
Experience in working with Jira and Visio
Strong English and French written and oral communication skills
Pro-active customer service attitude and diplomatic skills in order to communicate at all levels of the organisation and with external stakeholders
Your Application
If you are interested in this position and you would like to find out more about this role, please send us your resume and cover letter in English, by applying to recruitment@i-hub.com – Your application will be treated with the strictest confidence.
Please note that regarding i-Hub's obligation to implement internal control procedures as a PFS support company, you will be asked to provide us with a copy of your criminal records (Bulletin N°3) during the recruitment process.