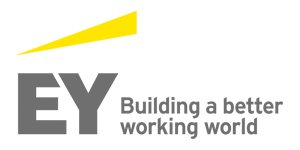 Senior Systems Administrator (m/f) at EY
Luxembourg
EY is a global professional services organization providing advisory, assurance, tax and transaction services. We are committed to doing our part in building a better working world for our people, our clients and our communities. And we are united by our shared values and a dedication to delivering exceptional client service.
At EY we support you in achieving your unique potential — both personally and professionally. We give you stretching and rewarding experiences that keep you motivated, working in an atmosphere of integrity and teaming with some of the world's most successful companies. And while we encourage you to take personal responsibility for your career, we support you in your professional development in every way we can. You enjoy the flexibility to devote time to what matters to you, in your business and personal lives. At EY you can be who you are and express your point of view, energy and enthusiasm, wherever you are in the world. It's how you make a difference.
In order to support the growth of our IT department we are currently looking to recruit an:
Senior Systems Administrator (m/f)
The Senior Systems Administrator is responsible for installation, support, administration and maintenance/optimization of local IT Infrastructure and Applications.
Job Description:
 
Engineering and Provisioning
Engineering of solutions for various local project and operational needs.
Install, configure, maintain and perform administrative tasks on IT infrastructure and business applications.
Research and recommend innovative, and where possible automated approaches for system administration tasks.
Operations and Support
Manage and operate the local datacenter facilities and associated Hardware and Software
Perform daily system and security monitoring and verify the integrity and availability of all systems and key processes.
Manage daily backup operations, ensuring data retention and integrity requirements are met.
Perform regular data management tasks such as provisioning Network shares and Quotas.
Supervise correct operation of automated identity and access management.
Provide Tier II and III support. Investigate and troubleshoot issues escalated from on-site services and application support teams.
Provide support and coordinate changes with global application and infrastructure teams.
Other technical support tasks as assigned.
Maintenance
Upgrade and configure firmware, operating systems, and software and business applications.
Maintain operational, configuration, and other procedures and documentation.
Perform ongoing performance tuning, hardware upgrades, and resource optimization as required
Administration
Day to day management, guidance and oversight of a multi-functional team responsible for Data centers
Manage scope, documenting pro's / con's, benefits, implications and recommendations for review/approval by Leadership Team
Ensure full and correct time capture on a weekly basis for all project and administration work to allow effective top level reporting.
Your Profile:
Education:
A degree in Computer Science/Management or a related discipline, plus an industry accreditation or equivalent work experience (5+ years of working experience will be considered in lieu of degree).
3+ years of experience in a position of IT System Administrator in a large enterprise.
Technical Knowledge
Proven knowledge in: IT and Network concepts, VMWare and virtualization technologies, Microsoft Solutions such as Windows Operating Systems, Active Directory, SQL Server, Exchange server.
Knowledge of DellEMC Hardware such as PowerEdge Servers and VNX Storage arrays is an asset.
Lotus Notes experience especially as Domino Administrator is an asset.
Familiar with ITIL methodology, especially Incident and Change management.
Excellent technology troubleshooting skills.
Curious, passionate for IT and self-learner
Soft Skills
Fluent in speech and writing (English required, German & French is considered an asset)
Communicative personality.
Strong teamwork and collaboration skills.
Excellent documentation skills.
Self-supporting and independent attitude.
Stress resilient, flexible, has team spirit and is solution oriented
Analytical/Decision Making Responsibilities:
Strong analytical ability in supported core technologies for large user bases
Broad range of work, sometimes complex and non-routine, in variety of environments
Ability to drive issues to closure and work well within a deadline-driven environment.
Ability to deal efficiently with complex, critical escalations and difficult situations under pressure
Strong team working skills but also able to work alone
Ability to participate in conference calls, explain and defend complicated concepts
Ability to coordinate multitasking work performed by several individuals
Excellent awareness of different cultures and working practices across the regions
Note:
This job description is intended as a guide to reflect the principal functions of the job.  However, it is not an all-inclusive listing of the required job functions and functions may vary depending on the particular geographic location of the job and/or the manager.  Further, the job description is subject to change at the discretion of management
We offer you:
The opportunity to work in a dynamic and formative environment and the chance to make a difference in your career
The access to an international network