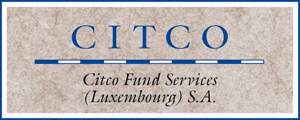 SPV Accountant at Citco Fund Services (Luxembourg) S.A.
Luxembourg

SPV Accountant

About Citco

Since the 1940s Citco has provided specialist financial services to alternative investment funds, investors, multinationals and private clients worldwide. With over 7,000 employees in 45 countries we pioneer innovative solutions that meet our clients' evolving needs, and deliver exceptional service. Our continuous investment in learning means our people are among the best in the industry. And our corporate social responsibility programs provide meaningful and fulfilling work in the community. A career at Citco isn't just a job - it's an opportunity to excel in an environment that genuinely supports your personal and professional development.

About the Role:

You will jointly provide accounting services for a portfolio of client companies. You will strive to provide high quality services to our clients and at the same time meeting the KPI's and targets set by senior management. You show a 'can do' attitude in all aspects of the role, are a self-starter and focused on and take pride in the achievement of personal, team and organizational goals. You actively contribute to maintaining and expanding Citco's business and help to maintain and improve Citco's operational procedures.

Job Duties in Brief:

Prepare financial statements under IFRS or local GAAP independently on behalf of client companies;
Prepare annual, quarterly or monthly management accounts for client companies in a multi-currency environment in accordance with reporting deadlines;
Audit management, ensuring deadlines are met;
Liaison with tax advisers to ensure corporation tax requirements are satisfied;
Liaison with tax advisers to ensure VAT requirements are satisfied;
Preparation and submission of FVC and Central Bank SPV returns;
Presentation of financial statements at board meetings;
Liaise with the Client Administration team in other aspects of client work such as corporate legal and tax;
Maintain and develop multiple business relations with clients and other (internal / external) stakeholders;
Continually seek to understand current and emerging client and market needs, expectations and business priorities from current and potential clients; and
Recognize opportunities for new and existing contacts, with management approval negotiate and acquire contracts with clients to contribute to the business development.
About You:
A degree in finance / accounting / business economics or similar academic background;
At least 5 years of relevant accounting experience;
Knowledge of IFRS and consolidation;
Commercial, service-minded, hands-on and dynamic attitude plus international mind-set;
Strong analytical skills and leading by example;
Excellent (interpersonal) communication skills;
Good planning and time management/prioritization skills (manage multiple tasks while adhering to strict deadlines and producing quality work); and
Ability to work in a team and autonomously as well as liaising with other departments within a large organization.
What We Offer:
A challenging and rewarding role in an award-winning global business;
Opportunities for personal and professional career development;
Great working environment, competitive salary and benefits, and opportunities for educational support; and
Be part of an industry leading global team, renowned for excellence.

Confidentiality Assured.