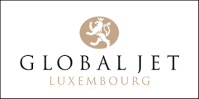 Windows System Administrator (M/F) at Global Jet Luxembourg
Luxembourg, Luxembourg L-1030
Contract: permanent contract – Full time
Location: Luxembourg
Windows System Administrator
In this position, you will be based in our Luxembourg office and will be in charge to provide highly technical support to our local users and our users around the world.
Job description:
-          Migrate servers from on-premise to Cloud
-          Develop and maintain all systems, applications, security and network configurations
-          Install and configure new server in cloud or on-premise
-          Evaluate existing systems and user needs to recommend and implement system changes
-          Manage mail system
-          Manage backup/recovery system
-          Identify and diagnose faults, analyze and solve issues
-          Support staff in use of equipment and software
-          Able to write easily documentations and processes
Technological environment:
-          Office 365
-          Exchange online
-          SharePoint 2010/2013/online
-          Azure
-          Windows server systems (2012-2016).
-          Windows Servers security
-          Windows Servers specific procedures for Backup and Recovery
-          Alerting and Monitoring
-          Windows Scripting (PowerShell, VBScript)
-          Windows Active Directory
-          VMWare
-          Windows workstations (Windows 7-10)
-          Centralized Backup/Archiving solutions (Azure)
-          Network Security and overall IT Security (firewalls, PKI, encryption, etc.)
-          Linux and Cisco skills are considered as an advantage
Competencies
A previous experience of 3 years(ideally 5) in a similar position is required.
The ideal candidate should have excellent communications skills to effectively interface with all levels of staff, be reliable and able to resolve complex inquiries.
The candidate should possesses strong organizational skills and be able to multitask as well as to handle a high level of responsibility.
Fluency in both French and English is mandatory.